Allows to localise the phone with 5 meters precision and reporting the location via SMS messages. Protects from accidental removing of application by marking it as a system application. For complete program's operation the Internet connection of the monitored phone is required, via mobile network or Wi-Fi.
Imei detective
The best solution is an always-on connection via GPRS General Packet Radio Service , because e-mail data is sent on-the-fly and is not detailed in the billing. In short connections, the collected back recordings, texts or photos are sent rapidly do the pre-determined e-mail address. Controlling the software is very easy. You need to send the proper command to the SpyPhone telephone number. The message is invisible for the user and guarantees the full discretion. The SpyPhone software is not assigned to a specific phone so it can be re-installed on other devices supporting the program.
Only one copy of the program may be active.
The license is granted for 24 months. In case of any problems concerning functioning and installation of the program, ask for assistance at our telephone support line. Spy Shop is a company created for the needs of providing high class spy devices constructed for monitoring and protecting the property, protecting confidential information, anti-spy activities, supervision and many others. The target group of Spy Shop are as well individual Comment : wide variety of colours available, I like gold platinium the vbest Report abuse.
find spy software your computer.
Latest Reviews!
Samsung Galaxy Note 4 phone with recording and wiretapping of conversation.
Comment : Amoled screen sare great and my uncle is grateful for Receiving this model. Report abuse.
Comment : no drawbacks so far Report abuse. Cell phone spy software - Spyphone Android Extreme.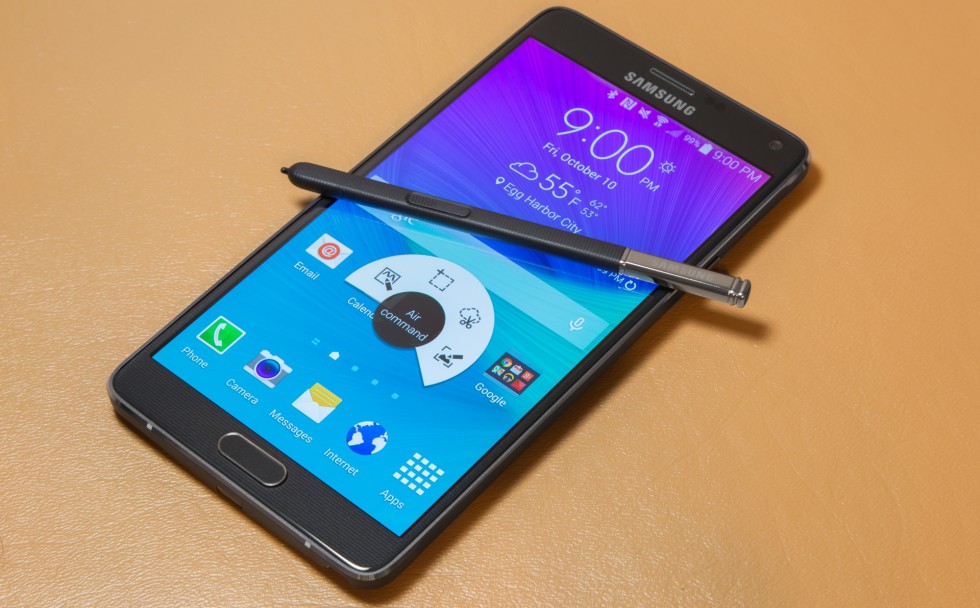 You need to accept the conditions. Consent for my personal data. My account. Samsung Galaxy Note 4 phone with recording and wiretapping of conversation. Availability: Available Warning: Last items in stock! This 44mm model has a good heft to it; enough to feel expensive, but not be cumbersome.
xn--e-kv-7na3c.hu/modules/299/site-gay-tag.php
Verizon Wireless
Same goes for the thickness, which isn't problematic for my wrist size. I think anyone who plans to use the Watch Active 2 at the gym with a variety of workouts should consider the 40mm instead , because the 44mm could interfere with some arm workouts, but it was never a hindrance at all when I was running. I didn't spend a ton of time with the original Watch Active, which was the launch device for Samsung's freshest iteration of its Tizen wearable software with a fitness focus, but I was immediately reminded of how great Samsung's software is on the Watch Active 2.
This latest version has big, bold and easy-to-read interface elements, useful widgets, great animations and generally great functionality.
How to use
The included watch faces offer a ton of variety, from classic to modern and simple to informative, and each one can be customized dozens of different ways. Wearables skew toward fitness so much nowadays that it makes sense for Samsung to make sure its software reflects that, but it's important to note that all of the typical "smartwatch" capabilities are here. Samsung's interface of widgets still gives you access to weather, calendar, contacts, tasks, music controls and more, and then you can go deeper with full app capabilities. It also has a microphone and speaker for Bluetooth phone calls, notifications, and alarms.
With customizable watch faces, widgets and notification settings, you can make the Watch Active 2 as capable or simple as you want. It may take a little time for configuration, but it really can be your watch for your needs. If you just want a watch face and some fitness functions, with no notifications, you can do that; or if you want to go all out, it can be a proper little wrist computer.
The 1. The capacitive bezel is far better than a crown or just swiping, but not as good as the physical dial. Since the Gear S2, the core underpinning of the Samsung smartwatch experience has been its rotating bezel for quickly moving through the circular interface, and it was baffling to see it missing from the Watch Active because it is far-and-away the best smartwatch interaction paradigm.
topro spy bluetooth.
computer and cell phone spy software.
apps for tapping mobile phones!
Samsung Galaxy Fit review: Affordable, simple, and all-around good.
We can help find it.

The Active 2 now has a capacitive take on the rotating bezel, where you slide your finger along the edge of the screen glass to perform the exact same function. Much to my surprise it wasn't even turned on by default, but once I enabled it I was incredibly happy with how well it worked. The interface moves exactly as far as you'd expect with the movement of your finger, and the haptic feedback with each "click" of the bezel is a nice touch. It really takes getting used to compared to the physical bezel, and the capacitive version obviously makes your finger obscure more of the screen while you use it, but this is still easily better than swiping across the middle of the display for every interaction.

You can use every single feature the Watch Active 2 has to offer and still get two days of battery life. The only issue with the capacitive bezel is that it's effectively useless for interaction during activities.

How to use

One of the many things I appreciated about the old physical bezel was the ability to quickly jog it a precise number of times to move through the interface even when walking, running or at the gym, and even with sweaty hands. The capacitive bezel is good and extremely precise, but it requires precise input from your hand as well, and you can't do that well enough while on the move.

With all of its capabilities, the Galaxy Watch Active has battery life fitting a smartwatch rather than a fitness band. Keeping automatic workout tracking, GPS, frequent heart rate monitoring and always-on display turned on aka, everything the Watch Active 2 was good for two days of battery life. That's really good for everything you're getting, and frankly the Watch Active 2 is a bit too big to comfortably wear to bed anyway so I'm guessing most people will simply charge it at night.

If you're going to take advantage of sleep tracking, you'll have no issue keeping the watch charged using quick minute top-ups while you're going through your morning routine. You can turn off always-on display and get at least another half-day of battery life, and tweak a few other settings to push past the three-day mark if you need to.

The review has been updated to reflect the latest performance after these updates. GPS tracking isn't as consistent as a phone, which hardcore runners and bikers will find endlessly bothersome. Running outdoors, it was well within the usual margin of error in terms of distance and pace. It was also consistent from run to run, although I found Strava's auto-pause and auto-resume which are off by default to be really bad and not worth turning on after regularly having large chunks of distance missed after taking a break as short as 10 seconds waiting to cross a street.

I noticed in particular that running in the city, with tall buildings and periods without a direct view of the sky, the Watch Active 2 wasn't able to hold a signal as well as my phone which on its own already struggles in these situations. You can understand this just considering the size of the watch, but it point sout that the Watch Active 2 still isn't going to be a go-to replacement for dedicated and more expensive running or cycling watches.

If you stay in only Samsung's apps, things are great — but third-party fitness apps are questionable. There's also an interesting lack of understanding from the operating system that another app is tracking a workout, because despite Strava being full-screen, actively tracking a run and using GPS, the built-in Samsung Health workout detection often but not alwayw still triggers and produces duplicate notifications and workout tracking.

That automatic Samsung Health tracking is really useful, but it needs to be able to recognize when to take a back seat to another app doing tracking. And this leads us into a general discussion about Samsung's software and app ecosystem. The Strava app does work and sync with Strava, but it's incredibly basic and lacks the fluidity and smoothness of the Samsung Health services. And as noted, it can have its own hiccups. It's not surprising that Strava, like just about every other app on the Galaxy Store, is 2.

MapMyRun and Endomondo apps are also available, which is good to see, though their user ratings are equally rough. It's also wonderful that the Watch Active 2 has Bluetooth to connect headphones, and a Spotify integration that lets you load playlists onto the watch for full phone-free activities — a big deal for many.